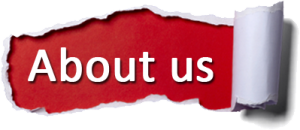 Kowa Group is a family driven company aiming to expand through its business verticals, developing new markets, improving its global presents and venturing in to diversified business activities such as energy and environment.
Kowa Abrasive KK was established in 1947 at Nara Prefecture -Japan. Kowa Abrasive is one of the largest suppliers of Fused minerals and abrasive grains in Japan. Kowa is still holding the leading position of being the biggest supplier of Brown fused Alumina for their specialty Abrasive blasting customers. Kowa has established a global reputation with customers through their consistent high quality products supplies and outstanding service commitments.Kowa Group's other firms manufacture and trade many adjacent market products like Refractory products and Bonded and coated abrasive grains and also venturing in to non-conventional energy sources.
Kowa Abrasive is a reputed supplier in blasting media with their various abrasive grains. Kowa has many years of practical experience and technical expertise in the design, development and application of abrasive blasting grits.
Kowa has its headquarters in Japan with warehouse facilities in NARA Japan and own office at North America. Kowa caters global market through their representatives at Asian Markets, North American markets and Middle East markets in addition to its with own sales team at Japan and USA.Kowa abrasive is a global supplier of Brown and White Fused Aluminum oxide, Black and Green Silicon Carbide, Fused Mullite, Fused Zirconia, Alumina Zirconia, Chromium Oxide and Plastic media. Kowa started its first manufacturing plant at Nara prefecture Japan for Abrasive grains then expanded its activity by adding up refractory plant , Abrasive plant and then in to International business.KOWA supplies grains in Macro and Micro grits with standards of JIS, FEPA and ANSI for blasting applications and refractory group grits for refractory applications. Kowa also manufactures custom specified sizes against request.